Video Significantly Increases Campaign Effectiveness.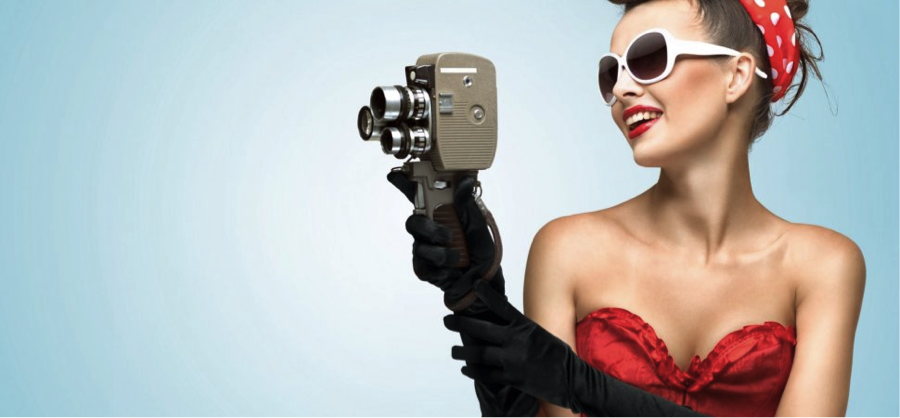 Trends and best practices for video advertising across variety of different digital channels and platforms.
Historically known for their less than stellar attention span, goldfish have rightfully earned their reputation as being one of the most easily distracted species–until now. The average attention span for humans has fallen from twelve to eight seconds, exceeding a goldfish's nine seconds. For marketers, these recent findings intensify the need to create highly-engaging, attention-worthy content that grasps a consumer's interest longer than Usain Bolt's 100m dash.
To compliment that change in consumer's behavior, consumption patterns have also gradually adjusted. People are now seeking quicker and easier ways to retrieve news, stay current with trends and connect to brands that matter most to them in their every day lives. As the ideal platform to deliver all the above, and more, online video has become the fastest growing medium and message delivery format of digital advertising and content marketing. In fact, according to eMarketer, adults in the U.S. spend an average of 5.5 hours a day watching video, out of which 1.16 hours is spent on digital devices. That's 261% grown for digital views since 2011!
The importance of online video has largely been affected by the growth of multicultural audiences in the U.S. People who self-identify themselves as Hispanic Americans, Asian Americans and African Americans are more likely to consume online videos longer, like video posts and create video posts compared to general market. According to Facebook IQ study, ethnic consumers say that online videos help them stay connected with their culture.
For marketers interested in getting it right, five best practices need to be kept in mind when deploying video advertising:
1. Invest in Quality
Quality overrides quantity when it comes to video. Having a great idea is key, but a high quality execution is crucial to maximizing reach, such as views, engagement and shares. Fortunately, with evolving technology, high quality video is achieved easier, faster and more affordable.
2. Mobile First Approach
It's important to know that nearly 50% of all video views take place on mobile devices. What's even more insightful is that 69% of all videos watched on smartphones are under 10 minutes. Consumers appreciate when brands take into consideration their busy lifestyle and are able to communicate in a quick and accessible way.
3. Customer Relation Management (CRM)
Leveraging video as a part of your CRM strategy is a very responsive and lucrative tactic. Video in an email leads to 200-300% increase in click-through rate, with nearly 64% of viewers more likely to purchase a product online after watching a video. Video allows brands to stay connected with their customers on a deeper level, making them feel involved and welcomed. If your goal is to increase engagement, click-throughs and conversion rates, then video marketing is the way to go.
4. Social Media Platforms
With 8 billion daily video views, Facebook is the leading social media giant for video marketing and content distribution. Breakthrough the clutter and take advantage of its new ad formats, including carousel, video ads and canvas ads.
While Facebook is the key player, don't forget about the other well-performing platforms like Snapchat, Twitter, YouTube and Instagram. They all have an enormous amount of consumer data that can serve as guidance while setting your targeting parameters. Depending on your business model and the audience culture, you may choose a partner that best fits your goals.
5. Video On Your Website
Including video on your website's landing page encourages purchase attempt by 80%, especially if you are in real estate, higher education or politics. Almost 90% of major colleges and universities utilize online video to provide students with 360-degree view of student life, classes, campuses and opportunities. Statistics show that real estate listings that include video receive 403% more inquiries than those without. Needless to say, online video is a key component for politicians during election season. Video is usually the first thing you see when you land on a candidate's website.
While video is quickly becoming one the best online tactics, it's essential to remember that you also need clear objectives, insights-driven strategy and strong analytics to run a successful campaign. But most of all be creative. Produce compelling content, generate memorable experiences, evoke emotions and don't be afraid to be different on purpose.